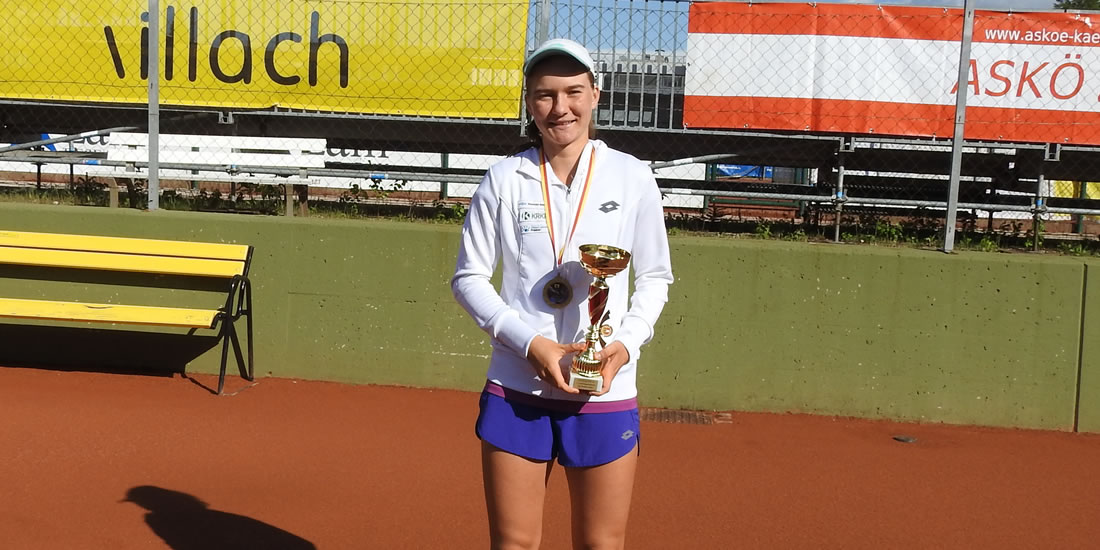 Winner in doubles, 3rd place in singles
13 May, 2019
Živa Falkner showed excellent performance at the World Youth Tennis Tournament (ITF, rank 2) last week in Villach where she won in doubles and ranked third in singles.
In the quarter-finals she defeated the 7th seeded Russian Erka Andeeva, 143rd of the world junior ranking and last week's winner of the IFT Tournament (rank 2) in Plovdiv, after a 3 hours' excellent match. This was their first mutual match. In the semi-finals Živa played against the Slovak Eszter Meri, 643rd of the world junior ranking and was defeated by 3-6 3-6.
Živa performed very well also in the competition of doubles. She won, this time together with the French Giulia Morlet. That was her second successive victory at a tournament rank 2.
In the semi-finals they won against the Croat Noa Krznarić and the French Lucie Nguyen Tan by 6-2 6-3. In the finals their opponents were the Slovaks Michaela Kadleckova and Nina Stankovska. Falkner – Morlet won by 2-6 6-2 10-6.