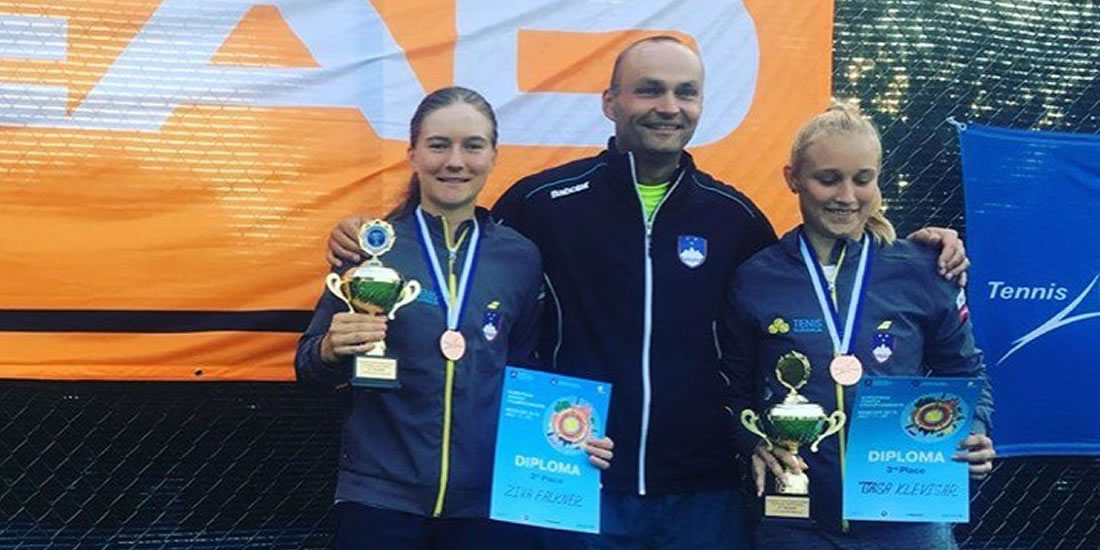 Bronze in doubles at the European Junior Championship 16 & under, in singles up to quarterfinals
21 July, 2018
Živa Falkner and Tjaša Klevišar won the bronze medals in doubles at the European Junior Championship taking place last week in Moscow in the category of players 16&under. In the quarterfinals Živa and Tjaša defeated the 12th seeded Czech players Kristzyna Lavickova and Darja Vidmanova by 6-4 6-2. After a tie match in the semifinals against the 2nd seeded Belarus Viktorya Kanapatskaya and Jana Kolodynska they were defeated by 4-6 6-4 10-8.
In singles Živa ended in Round 4 ousted by the Latvian Petricija Spaka by 6-2 6-1.
144 young tennis players – boys and girls– performed at the European Junior Championship in Moscow. The championship is an important milestone in the career of any young tennis player,that is the reason why most of the best players in this age category participate.
Twelve world No.1s tennis players feature amongst the previous champions of the junior competitions.