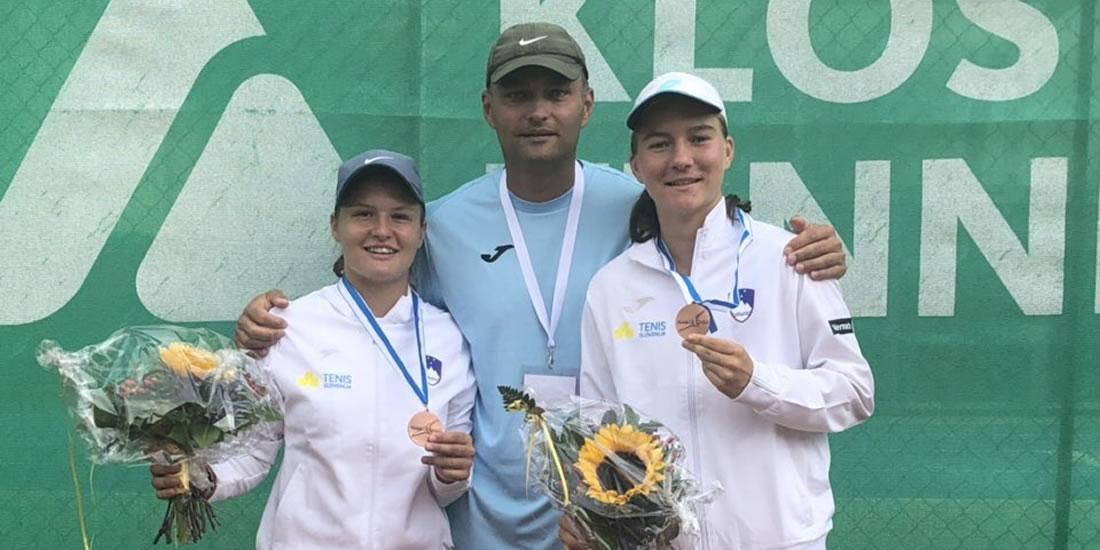 Bronze at the European championship U-18
29 July, 2019
Živa Falkner together with Pia Lovrič created the top competition of doubles at the European Championship Under-18 in Klosters, Switzerland, where they won bronze medals.
Ziva and Pia were the 6th seeded of the doubles tournament and reached the semifinals after three wins. In the third round, they defeated the fourth seeded French Bencheikh and Janićijević by 7-5, 7-6 (6). For the finals they fought with the fifth seeded Poles Baszakova and Kubkova who in the quarter-finals eliminated the first seeded Czech Fruhvirtova and Lavickova. The Poles were also better than Živa and Pia and won by 6-1, 7-5.
In the singles competition Živa qualified into the third round where she was defeated by the 72nd youth player of the world, the Spaniard Jessica Bouzas Maneiro who won by a close result 7-5, 6-4.